The Third Nanjing International Art Festival
Curator: Lv Peng, Letizia Ragaglia
Sponsor:Baijia Lake Art Museum
Producer:Yan Lugen
Exhibition time: 12th/11/2016-12/02/17
Opening time: 12th/11/2016
Exhibition address: 33 Liyuan Middle Road, Jiangning District, Nanjing.
Introduction: Since the press conference of "HISTORICODE: Scarcity and Supply - Third Nanjing International Art Exhibition" released on June 1, In just two months, artists from 52 countries and regions in Europe, Asia, America, Oceania and Africa have signed up for the exhibition. Compared with the previous two sessions, the number of registered artists in Europe has increased this year, and the active participation of artists from many African countries has emerged. With a broader collection method, the number of participating countries and regions has reached the highest level ever!
>>HISTORICODE: Scarcity and Supply——The Third Nanjing International Art Exhibition
Participating Artists:
Dan Halter (Zimbabwe), Bat Sheva Ross (Israel/UK), Keith Wilson (USA), Wei Guangqing, Yang Jinsong, Zhu Xi, Li Zi, Huang Lan, Zhang Wei, Zhang Wenrong (China).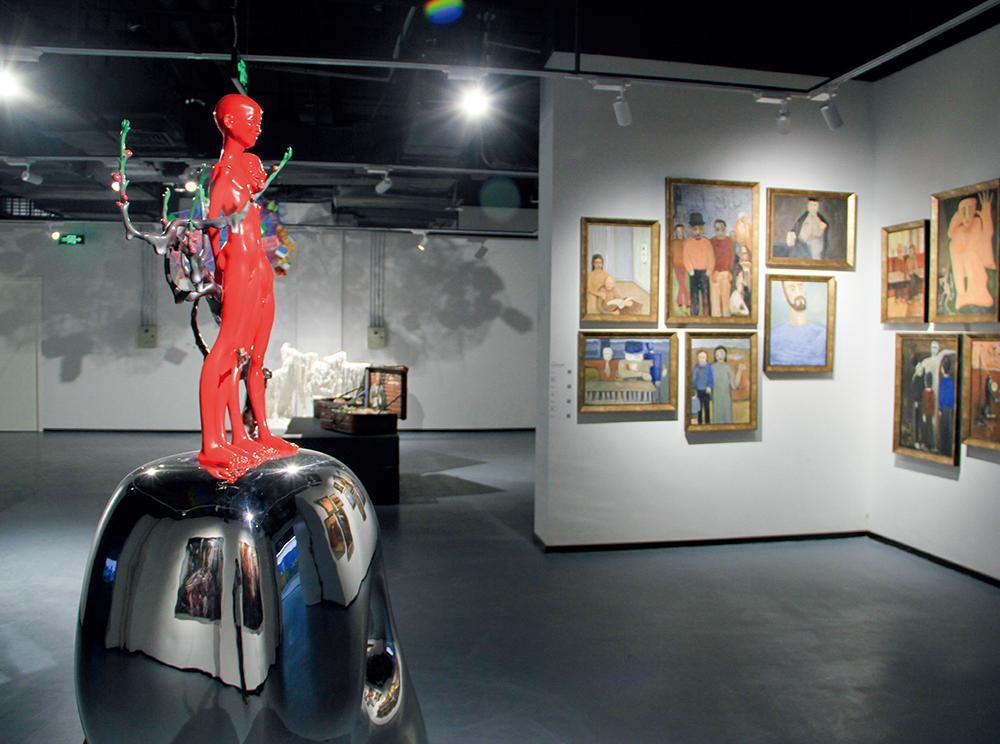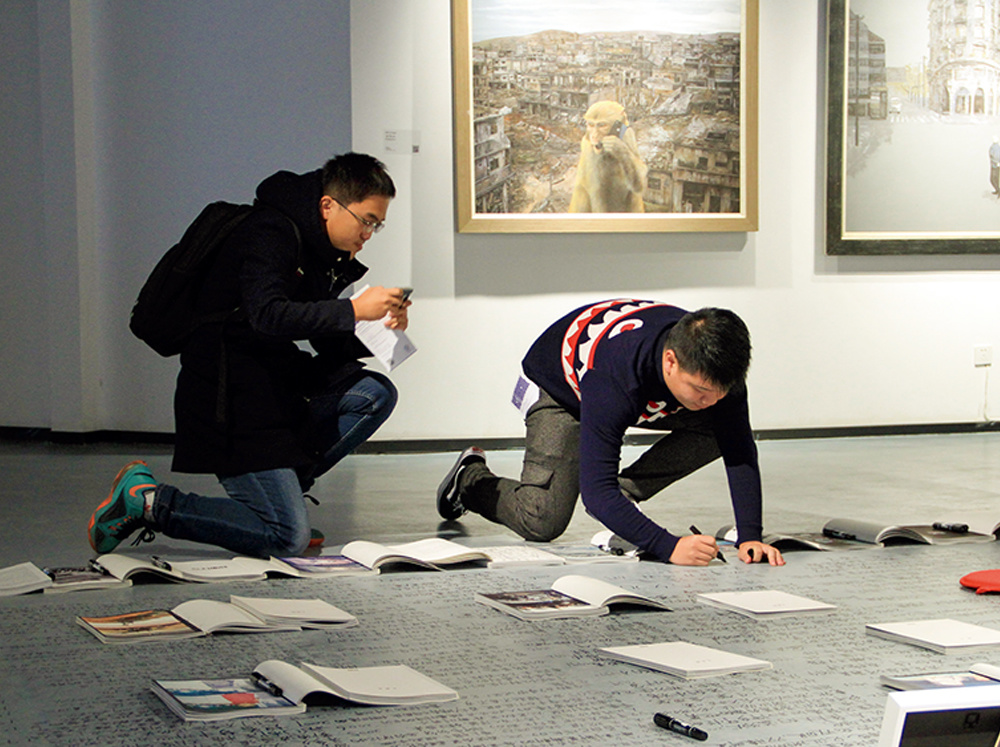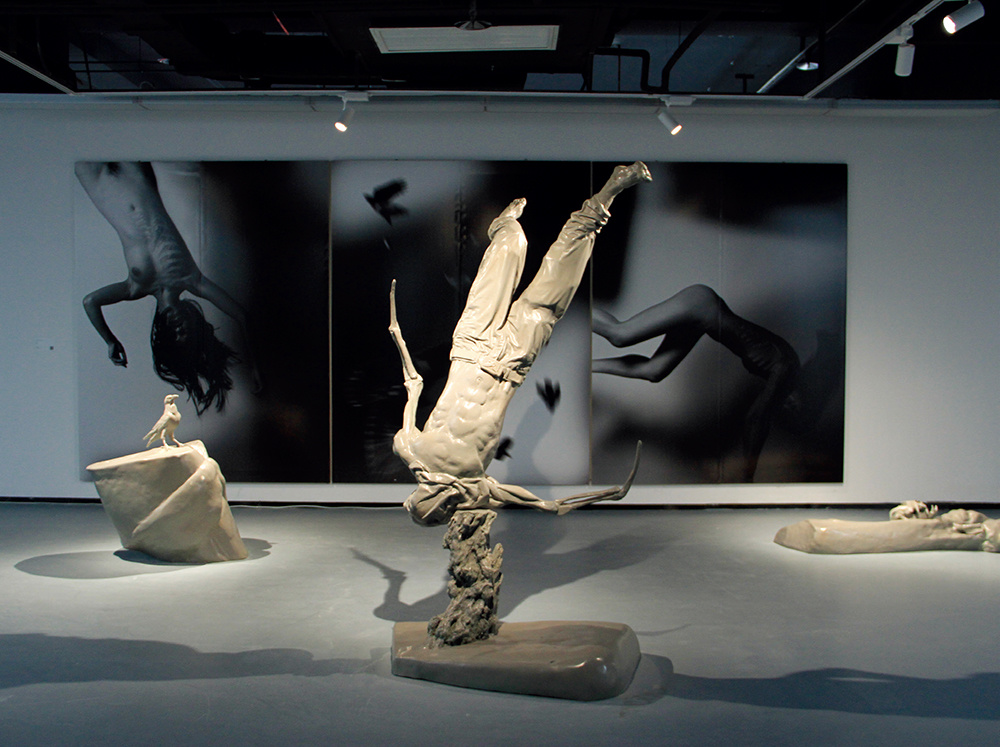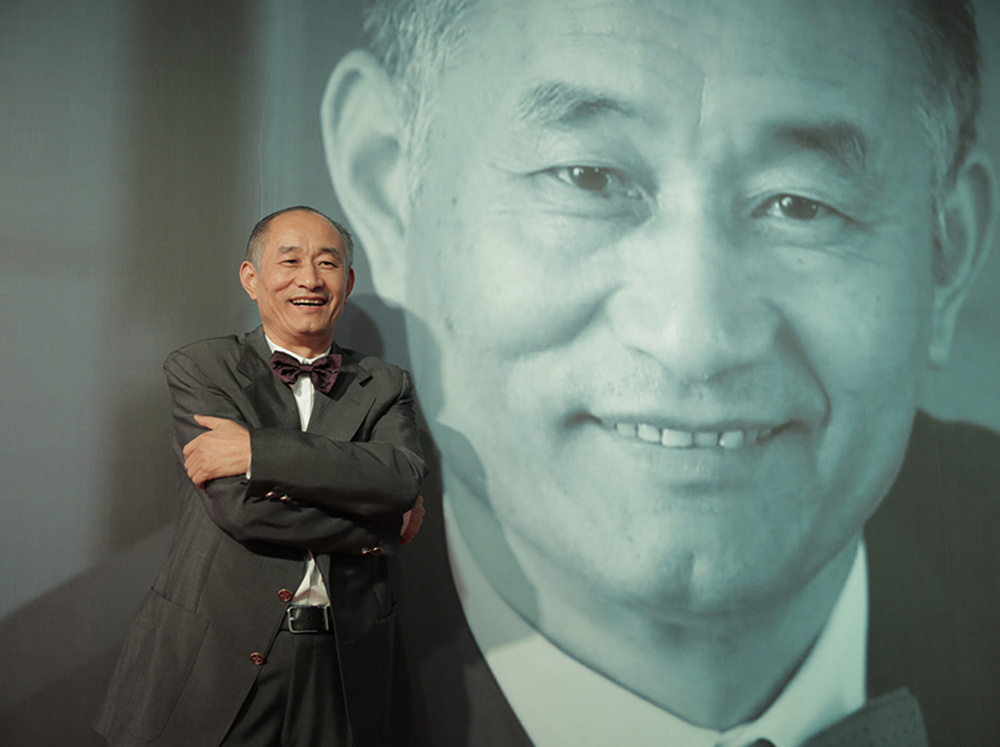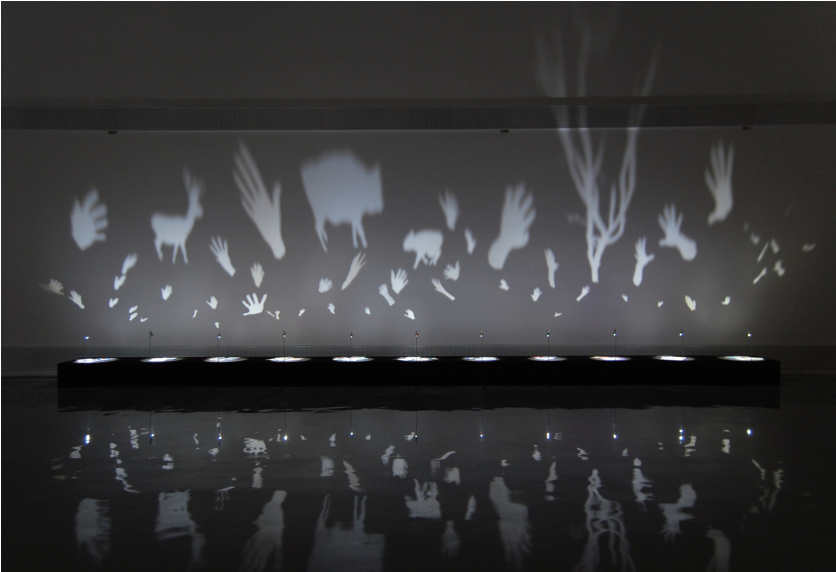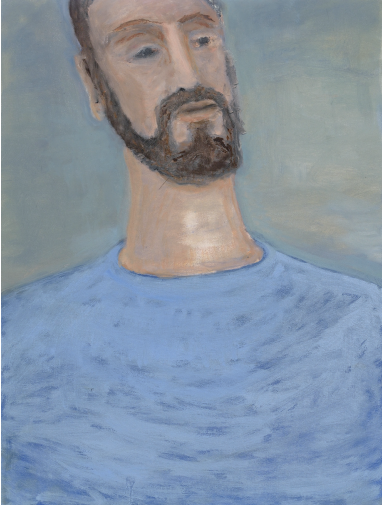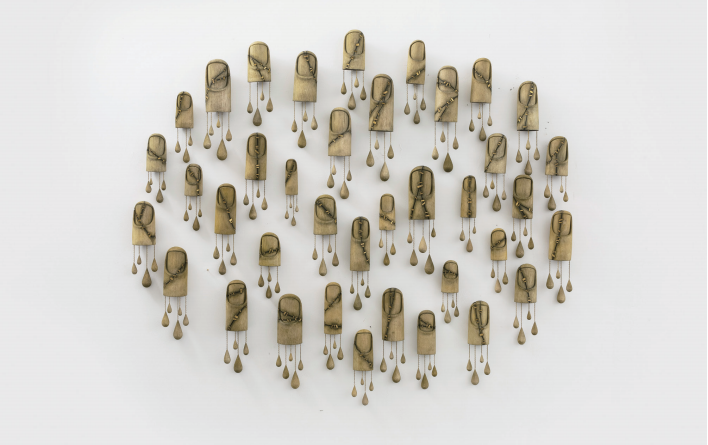 >>List of Participating Artists
A
AdinaAna Vomisescu, Andrew Sookrah, Ao Zi;
B
Bai Jing, Bai Biao, Bian Hongwei, Bian Xiaomeng;
C
Cao Guangliang, Cao Liang, Cen Huihong, Chen Heng, Chen Ji, Chen Jingyi, Chen Li, Chen Lin, Chen Lu, Chen Ni, Chen Renning, Chen Weicai, Chen Yao, Chen Zifeng, Cui Tong, Cui Yi;
D
Dai Yinglun, Dai Chaojun, Ding Hong, Dong Lijia, Dong Shaoxin, Duren Bilige, Du Zhengmin, Duo Fu
E
EVA LEWARNE
F
Fang Zhuangrong, Feng Kejing, Feng Tingxiang, Feng Xiangyun, Feng Ye, Fu Haizhu, Fu Meng, Fu Sennian;
G
GARY SMITH, Gao Guangbin, Gao Junsong, Gao Wenqian, Gaoxiang, Ge Yajing, Ge Zhenrong, Gu Benchi, Gu Guangming, Gu Yan, Guo Ling, Guo Yongwen, Geng Jie;
H
Han Fengjun, Han Xing, Han Yuyi, He Jin, He Liangfeng, He Qing, Hong Xiaolan, Hou Hao, Hou Weiwei, Hou Weiguo, Hu Xiaotian, Hu Yanping, Hu Shaochuan, Huang Fangqi, Huang Kunxiong, Huang Lihua;
J
Ji Minzi, Jia Xinyu, Jia Yangyang, Jiao Quan, Jin Jing, Jin Xiaoyan and Ji Qifeng;
K
Kichi Liang, Kang Hyunah, Ke Haixia;
L
LAURIE SKANTZOS, Lai Xueying, Lei Ling, Lei Yinyin, Li Ang, Li Fanlin, Li Ke, Li Lukai, Li Qiao, Li Quan, Li Shiqian, Li Yingting, Li Yongbo, Li Yuanzhe, Liang Hanzhi, Liang Shipan, Lin Enying, Lin Jinxuan, Lin Weijie, Lin Wen, Liu Baowang, Liu Guangwang, Liu Haoge, Liu Huizhen, Liu Qinggui, Liu Qingzhen, Liu Shanshan, Liu Tian, Liu Wen, Liu Yongqiang, Liu Yue, Lou Meng, Lou Xiao, Lu Limei, Lu Shan, Lu Yusheng, Luo Ping, Lu Sishi;
M
Marc Beaufrere, MICHAEL JANZEN, MIKA TOBA, Ma Ke, Ma Lei, Ma Yuanyuan, Mei Jian;
N
NIKKI SCHIRO;
O
Ouyang Lan;
P
Pang Bei, Pi Kai, Pu Yujie;
Q
Qi Yushun, Qi Nutian, Qin Chao, Qiu Tao, Qu Qianmei, Qu Peng;
R
Ren Hong, Ren Hui;
S
Sarbast A Mustafa, Simon Drouin, SZE KING LAU, Yamada Enzo, Shang Yiran, Shibing, Shiyin, Shi Ying, Shi Zengquan, Si Jianwei, Song Chen, Song Xiuyin, Su Tao, Sun Li, Sun Yubao;
T
She Song, Takashi Fukai, Tan Leiming, Tan Luyao, Tan Yi, Tang Baihua, Tang Huawei, Tang Lili, Tian Shuai, Tong Daobing;
W
Wanli, Wang Jianguo, Wang Yang, Wang Chengguang, Wang Chengdong, Wang Farong, Wang Jiyi, Wang Jiabin, Wang Kuo, Wang Lei, Wang Lei, Wang Lin, Wang Maoyan, Wang Ruiqin, Wang Shu, Wang Shuo, Wang Xiangyu, Wang Xiaoli, Wang Xun, Wang Yiheng, Wang Yongchang, Wang Yuelin, Wang Zixu, Wei Jiujie, Wen Wen, Weng Zhicheng, Wu Changpu, Wu Xiaorong, Wu Yancheng, Wu Li, Wu Yuning, Wu Qianyi;
X
Xia Jingxin, Xia Xiaoliang, Xia Yuqing, Xiang Yifu, Xie Hailing, Xie Jing, Xie Lili, Xu Mingliang, Xu Na, Xu Sai, Xu Zhengxin, Xu Fengyi, Xue Hongyan, Xue Yu;
Y
Yu Jin, Yan Hongbang, Yan Zhikai, Yang Guanqiong, Yang Haitao, Yang Hong, Yang Qingwu, Yang Shewei, Yang Xiaowei, Yang Xueyong, Yang Yourui, Yang Zhou, Ye Fan, Ye Shuai, Yi Yuxiao, Yin Tianshi (Bing Qiang), Yu Lei, Yu Zhongyang;
Z
Zhai Xuanhong, Zhang Guangming, Zhang Jijun, Zhang Lijun, Zhang Ning, Zhang Suixin, Zhang Tingqun, Zhang Wenliang, Zhang Xiang, Zhang Xiaoyan, Zhang Xue'er, Zhang Yanhua, Zhang Zengzeng, Zhang Ben, Zhao Benjun, Zhao Pingqu, Zhao Tianshun, Zhao Yingli, Zhen Ping, Zheng Yu, Zhou Jianquan, Zhou Yan, Zhu Fadong, Zhu Ni, Zhu Xiaoyu, Zhu Yan, Zhu Ying, Zhu Zhongyu, Zhu Ma yujiang, Zi Junyong, Zuo wei, Zeng Hulin;
Our Target
Construct a bridge to facilitate communication between Chinese and Western art and culture, bring about the convergence of the global art elite, nurture Chinese artists of international renown, establish an internationally recognized open market system for contemporary art, comprehensively raise the status and influence of Chinese artists and artistic products on the global art stage.
Our Concept
Internationalization: With international breadth, to build the art stage.
Academic: With the depth of the academic, to explore art essence.
Marketization: At the height of the marketization, to find the art value.
Our Mission
To inject new vigor and vitality into the Chinese art world,to integrate Chinese art into the world of art, to comprehensively raise the function and strength of Chinese art in the historical development of world art, to comprehensively raise the international presence and reputation of Chinese art and culture, to raise the openness and integration to the outside world of Chinese art and culture.
Our Vision
Build a modern market system for Chinese and foreign art. Build high-end Chinese cultural products that are open to the outside world. Establish Chinese open trading patterns and platforms in a manner that is consistent with the rules of the international art market.