The Second Nanjing International Art Festival
Chief curator:Zhu Tong
Curator team:Yu Ke, Xia Kejun and Ye Lan (Italy)
Producer:Dr. Yan Lugen
Organizing Committee:Venue:Nanjing International Exhibition Center
Sponsor:China Federation of Overseas Chinese Entrepreneurs, China Public Diplomacy Association, Hongkong Jiangsu Association, Baijia Lake International Culture Investment Group, Nanjing Fortune Investment Group Co., Ltd.
Organizer:Nanjing Lek Yuen group and Nanjing Broad Culture Investment Co., Ltd.
Co-organizer:Nanjing Public Diplomacy Association, Nanjing people's Association for friendship with foreign countries, Nanjing Phoenix Mountain Art Park, Hong Kong Modern Art Museum
Exhibition Period:16th September 2015-26th September 2015
Address:Nanjing International Exhibition Center, 88 Longpan Road, Xuanwu District, Nanjing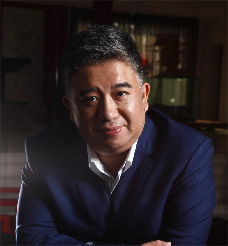 Zhu Tong
Chief Curator
Exhibition with academic connotation.
How to balance the appeal of the organizers with the academic criteria of the professional exhibition is indeed the difficulty of this exhibition. As far as my artistic attitude and basic value orientation are concerned, I hope to make the exhibition a truly academic exhibition with academic connotation.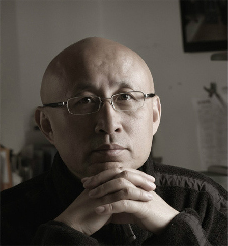 Yu Ke
Co-curator
"Experimental Zone - A Discussion on Art" is not a memory of the past.
To raise a discussion about art in this expo, I classify artists into two kinds. One is an artist who has played an important role in the development of contemporary art in China. The other is an artist who has nothing to do with the liveliness of today. Through the exhibition, I will try to reflect their understanding and perspectives, leaving the visitors to consider whether such artistic creation has a positive significance for contemporary art nowadays.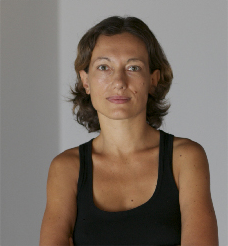 Ye Lan
Co-curator
"Otherness"-origin of beauty
Whether in artistic creation or in daily life, I firmly believe that we should respect each other, because everyone or every artist has their own unique characteristics, and this "otherness" is precisely the original source of beauty. We should keep our curiosity to actively embrace opinions and understandings that are different from ourselves.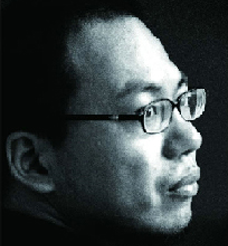 Xia Kejun
Co-curator
Presenting the Artistic Achievements of Contemporary Chinese Brush Painting in the Past 30 Years with the Theme of "Ink Line"
The "Ink Line" of Chinese brush painting may represent the Chinese art stepping into the international arena and inheriting the traditional attributes. It can not only dialogue with Western painting lines but also is an international channel. I think this channel is the most accurate and most able to grasp the key point of the contemporary transformation of Chinese brush painting, so I choose "ink line" as the theme.
>>50 original masterpieces displayed
Quite different from the first "Masters' Exhibition", the second exhibition of this series pays much more attention to academic integration and exploration. The exhibition divided into four themes: Picasso, landscape painting, figure painting and still life painting. This exhibition series will surely be the largest exhibition of world masters in China, which will inevitably play a significant role in the diffusion of culture and art of Nanjing
>>"Beautiful New World" Returning Art to Freedom ——The Second Nanjing International Art Exhibition
Art is a tool for understanding the real world, a part of life, a part of our ability to understand and even further express and change the world. Because of globalization, the international art circle is facing many problems concerning society, resources, and the environment. Therefore, how to solve these problems has become a hot issue for artists.
The word "beauty" arouses some kind of yearning for goodliness, it has the significance of seeking Utopian aesthetics. At the same time, the word "new" reflects the trend of culture and art. The theme-"Beautiful New World" reflects the recognition, understanding, examination, and influence of art on the current times.
>>Art Nouveau today in China in the Post-Financial Crisis Era​
Art Nouveau today in China in the Post-Financial Crisis Era
After experiencing the pain and nirvana of Chinese contemporary art after the 2008 financial crisis, a new art revolution is quietly rising. Artists began to intervene in contemporary life with a more diversified attitude, using their sensitivity to interact with the new social life. Creative forms began to intersect with various media, bringing new artistic forms and ways of expression. While concentrating on displaying the variance and diversity of artworks, contemporary Chinese art starting to get rid of the western past definition and inertia recognition of the fixed style of itself gradually, the discussion on this basis is very meaningful for today.
Participating Artists
Cai Lei, Chen Hui, Chen Ke, Chen Bijun, Cui Yiwen, Fan Yaping, Fengzhengquan, He'an, He Chengyao, He Wenju, Huangying, Jizhou, Jiang Pengyi, Jiang Zhi, Li Bo, Li Changlong, Li Qing, Li Xinjian, Liao Man, Liu Chengrui, Liu Guofu, Liu Xintao, Luo Yinmu, Ma Lingli, Ma Wenting, Meng Wenting, Meng Baiyang, etc. Chun, Qin Qi, Qiu Jingjiong, Shijin, Shuke, Song, Yuan, Sun Xun, Shi Jinsong, Tan Ping, Wang Haichuan, Wang Qiang, Wang Xingwei, Wang Yuyang, Wei Jia, Xin Yunpeng, Xu Bazhang, Xu He, Xu Hong, Xu Qu, Chimney, Yan Lei, Yang Liming, Yang Qian, Yang Xun, Yesen, Yu Xiangli, Zhang Enli, Zhang Lin, Zhang Zhang Zhenyu, Zhao Yishao, Zhao Zhao, Zhong Jiao, Zhou Yilun
>>Experimental Zone ——A Discussion on Art
Experimental Zone —— A Discussion on Art
This exhibition is by no means a review of the past of art. It should be an integration of these sensitive artists' views on the cultural effects of China, an independent reflection of contemporary Chinese art, and an art experiment that promotes more public participation. Thus, Chinese contemporary art, derived from the Western, will gradually derive its own humanistic characteristics.
Participating Artists
Chen Weimin, Ding Fang, Feng Feng, Gao Xiaohua, He Yunchang, Liu Liyun, Brothers Luo, Ma Liuming, Miao Xiaochun, Pan Dehai, Shu Qun, Su Xinping, Shang Yang, Song Gang, Gianluca Cingolani (Italy), Tang Guo, Wang Luyan, Wen Pulin, Xiao Lu, Xiang Dingdang, Xi Jianjun (UK), Yang Jinsong, Zhang Nian, Zuo Xiaozuzhou, Zhou Bin.
>>OTHERNESS——International Contemporary Art in progress
OTHERNESS——International Contemporary Art in progress
Ye Lan believes that the root cause of social problems, such as conflicts, wars and tragedies, lies in the mutual rejection of "otherness", such as religious beliefs, race and sexual orientation. However, it is among these "otherness" that people can also find thousands of different ways to make the world a better place. As I said before, the beauty of colors will save our generation from the gray world.
Participating Artists
Candida Hofer (Germany), Nobuyoshi Araki (Japan), Jan Fabre (Belgium), Erwin Olaf (Holand), Hans Op De Beeck (Belgium), Deva Sand (France), Phill Hopkins (UK), Luis Moscardo (Spain), Fernando Bayona (Spain), Keke Vilabelda (Spain), Norbert Bisky (Germany)
>>Contemporary Chinese Art-Ink Line
Contemporary Chinese Art-Ink Line
The theme of the Nanjing International Art Exhibition is "Chinese Ink Line" is a lasting preparation and long-term thinking. It is a fundamental response to the western modernity art and the crisis of contemporary art, and the overall reflection on the 20th-century Chinese modern art. With the theme of "Chinese ink line", this exhibition tries to explore the possibility of other kind of modern art, that is, the possibility of rewriting modern art, creatively transforming the traditional Chinese context, and extending the text space of contemporary art.
Participating Artists
Chen Guangwu, Chen Qiang, Cheng Puyun, Cui Zhenkuan, Cui Xianji, Hao Shiming, Hu Youben, Jiang Haicang, Jiang Ji'an, Jiang Depu, Jin Feng, Jia Qiuyu, Lan Zhenghui, Li Gang, Li Geye, Liu Yongtao, Liao Jianhua, Lin Guocheng, Lei Ling, Qin Ai, Qin Feng, Ren Rong, Qiu Zhenzhong, Shen Qin, Sang Huoyao, Tian Wei, Wang Aijun, Wang Chuan, Wang Hao, Wei Ligang, Xing Gang, Xu Huaxin, Xiaohua, Yagong, Yang Jian, Yi Shan, Yi Xuan, Yu Jie, Yu Yang, Zhang Chaohui, Zhang Dawo, Zhang Hao, Zhu Jianzhong, Zhu Lan.
>>The list of 127 award-winning artists was officially unveiled | The 2nd Nanjing International Art Exhibition Awards Ceremony was solemnly held
Internationalization has been one of the core concepts emphasized by the Organizing Committee of Nanjing International Art Exhibition The global collection of "Multicolor Tide: Global Collection and Exhibition" is a further implementation of this concept. During the three-month collection period, it attracted 184 artists from 42 countries and regions (excluding mainland China) including Argentina, Estonia, Australia, Macao, Bulgaria, Belgium, Korea, Germany, Russia, France, Congo, Cuba, Kazakhstan, Korea, the Netherlands, Canada, Czech Republic, Malaysia, the United States, Mongolia, Mexico, Japan, Switzerland, Serbia, Taiwan, Thailand, Turkey, Ukraine, Spain, Hong Kong, Singapore, Iraqi Kurdistan, Israel, Italy, India, Britain, Vietnam, Norway, Iran, Lebanon, Peru. Totaling 682 pieces of artworks. More noteworthy is that the special prize of the exhibition was awarded to the Nordic visual artist Alexandra Lind. While commending the artists for their contributions to world art, the exhibition also highlights its concept-internationalization. There are five awards in the Global Collection and Exhibition. Miao Yiduan and Siim-Tanel Annus won the gold prize, Liang Guifeng and other 17 artists won the silver prize, Xu Jingwen and other 36 artists won the bronze prize, Xie Yao and other 36 artists won the excellent prize.
Our Target
Construct a bridge to facilitate communication between Chinese and Western art and culture, bring about the convergence of the global art elite, nurture Chinese artists of international renown, establish an internationally recognized open market system for contemporary art, comprehensively raise the status and influence of Chinese artists and artistic products on the global art stage.
Our Concept
Internationalization: With international breadth, to build the art stage.
Academic: With the depth of the academic, to explore art essence.
Marketization: At the height of the marketization, to find the art value.
Our Mission
To inject new vigor and vitality into the Chinese art world,to integrate Chinese art into the world of art, to comprehensively raise the function and strength of Chinese art in the historical development of world art, to comprehensively raise the international presence and reputation of Chinese art and culture, to raise the openness and integration to the outside world of Chinese art and culture.
Our Vision
Build a modern market system for Chinese and foreign art. Build high-end Chinese cultural products that are open to the outside world. Establish Chinese open trading patterns and platforms in a manner that is consistent with the rules of the international art market.