2014 Nanjing International Art Festival
2014 Nanjing International Art Festival is a non-commercial and non-profit international art exhibition jointly organized by the Chinese Federation of Overseas Chinese Entrepreneurs and Baijia Lake International Culture Investment Group. It is also sponsored by China's private organizations so far. It is based on international rules and aims to solicit exhibitions globally. The largest art exhibition of works.
Through the accumulation of three consecutive years of exhibitions, Nanjing International Art Festival has created an art biennial exhibition with strong academic status and market influence in the world.
Exhibition time:
8th, October, 2014 - 14th, October, 2014
Venue:
Main venue: Hall D, Nanjing International Expo Center (12000 m2).
Venue: Jiangsu Art Museum (World Art Masters exhibition)
Sponsor:
China Federation of Overseas Chinese Entrepreneurs
Nanjing Baijia Lake Art Development Co., Ltd.
Organizer:Nanjing Lek Yuen Group
Nanjing Fortune Investment Group Limited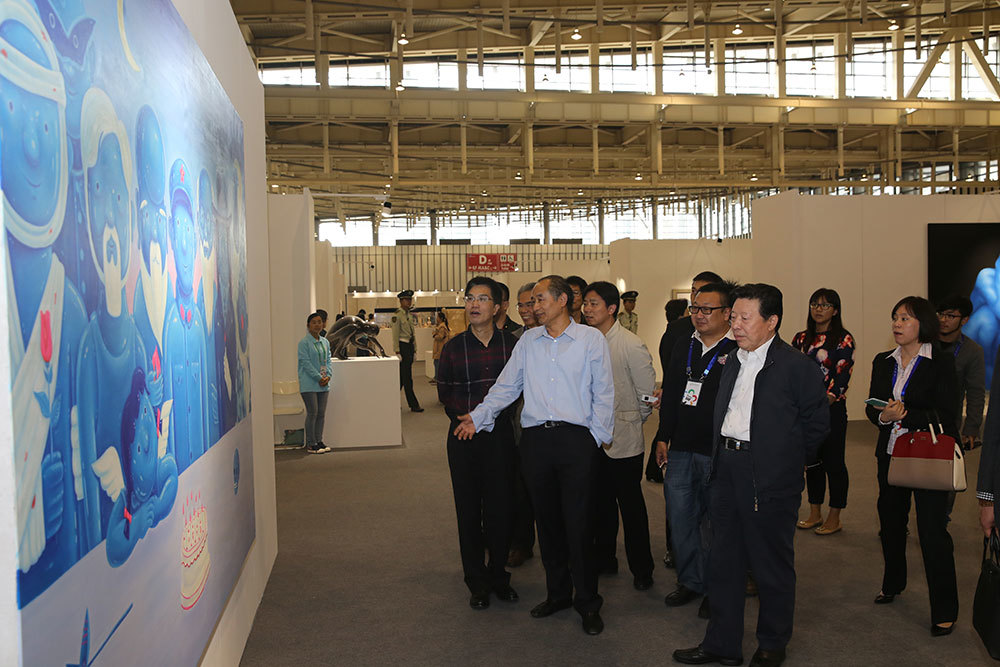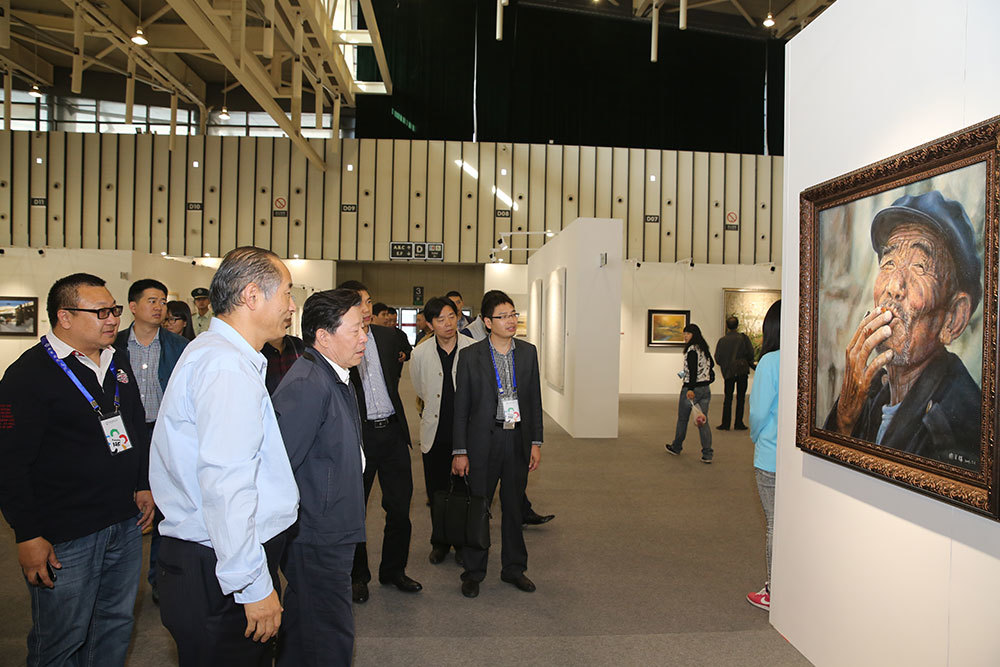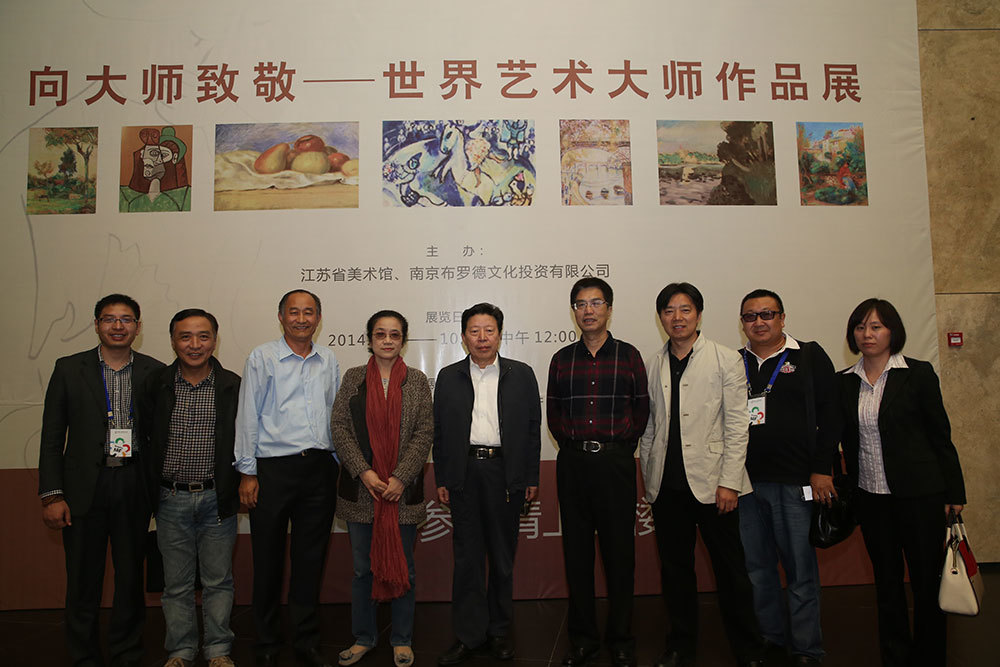 Consultant team
Senior investment adviser: Mei Jianping
Senior art consultant: Sun Zhixin

Art exhibition organization
Organizing committee
Honorary chairman: Lin Jun, Shen Jian, Miao Helin, Claude Abeille
Chairman: Xu Rongmao
Vice chairman: An Chen, Bao Yongan, Remy Aron
Executive chairman: Yan Lugen
Secretary general: Huang Bingliang
Academic review committe
Honorary Chairman: Liu Dawei
Chairman: Yang Xiaoyang
Executive Chairman: Gao Yun
Director: Zhou Haige
Members: Paul Huxley, Bi Baoxiang, Chen Jian, David Tartakover, Deng Guoyuan, Ding Yilin, Fan Yang, Gao Jiansheng, Gu Chengfeng, Guo Xianlu, He Jiaying, Li Jianguo, Li Xiaofeng, Li Ming, Liu She, Liu Weidong, Luo Zhongli, Nie Weigu, Lu Yushun, Quan Shanshi, Shen Li, Shen Xinggong, Sun Jun, Sun Xiaoyun, Tan Ping, Wang Weijun, Wei Ershen, Xu Yongmin, Yan Gongda, Yan Feng, Zhang Zikang, Zhou Jingxin, Zhu Tong
Secretary: Han Xianhong
Special thanks to
Supporting units (In no particular order)
Jiangsu Federation of Overseas Chinese Entrepreneurs, Nanjing Public Diplomacy Association, Nanjing CPPCC Art Institute, Nanjing Federation of Returned Overseas Chinese, Nanjing Federation of Chamber of Commerce, Nanjing City People's Government exhibition industry office, Tsinghua University Jiangsu Alumni Association, provincial and municipal associations, art colleges, Nanjing Baijia Lake Museum, Head Art Museum, Nanjing Head International Auction Co., Ltd., Rongbaozhai Academy of painting, China Minsheng Foundation for Arts and Culture, CITIC Art Fund, Broad art fund.
Media support
People's Daily, Xinhua News Agency, CCTV, Phoenix Satellite Television, Xinhua Daily, Xiandai Express, Yangtse Evening Post, Nanjing daily, Jinling Evening News, China Federation of Returned Overseas Chinese official website, China Federation of Overseas Chinese Entrepreneurs official website, Art Investment, China art weekly, Art Monthly, ARTouch, 1 cang, Artron, meishu.com, artsweb.cn, 99ys.com, zhuokearts.com, Artintern.net, Sohu, Sina, Tencent, NetEase, etc.
Curatorial team
Chief curator:
Gu Chengfeng
Curator:
Liu Yun, Sun Shengyin, Tang Qishan, Wang Haohui, Yang Yingsheng, Zhang Wenhao
Curator assistant:
Fu Xiaotong, Yao Yuxuan, Wang Guiyang, Li Pan
Our Target
Construct a bridge to facilitate communication between Chinese and Western art and culture, bring about the convergence of the global art elite, nurture Chinese artists of international renown, establish an internationally recognized open market system for contemporary art, comprehensively raise the status and influence of Chinese artists and artistic products on the global art stage.
Our Concept
Internationalization: With international breadth, to build the art stage.
Academic: With the depth of the academic, to explore art essence.
Marketization: At the height of the marketization, to find the art value.
Our Mission
To inject new vigor and vitality into the Chinese art world,to integrate Chinese art into the world of art, to comprehensively raise the function and strength of Chinese art in the historical development of world art, to comprehensively raise the international presence and reputation of Chinese art and culture, to raise the openness and integration to the outside world of Chinese art and culture.
Our Vision
Build a modern market system for Chinese and foreign art. Build high-end Chinese cultural products that are open to the outside world. Establish Chinese open trading patterns and platforms in a manner that is consistent with the rules of the international art market.